USDA Apparel, Dress, Jacket, & Polos
USDA Apparel Available
The United Square Dancers of America want you to be recognized as an affiliate of USDA by wearing the official outfit of USDA.
Colors:
Royal Blue, White and Red (logos red, white and blue). Logos are obtained thru USDA Dress Chairman. You must supply four (4) white dress panels to imprint. Use any eight (8) gore skirt pattern, twenty-one (21) inch gore lengths.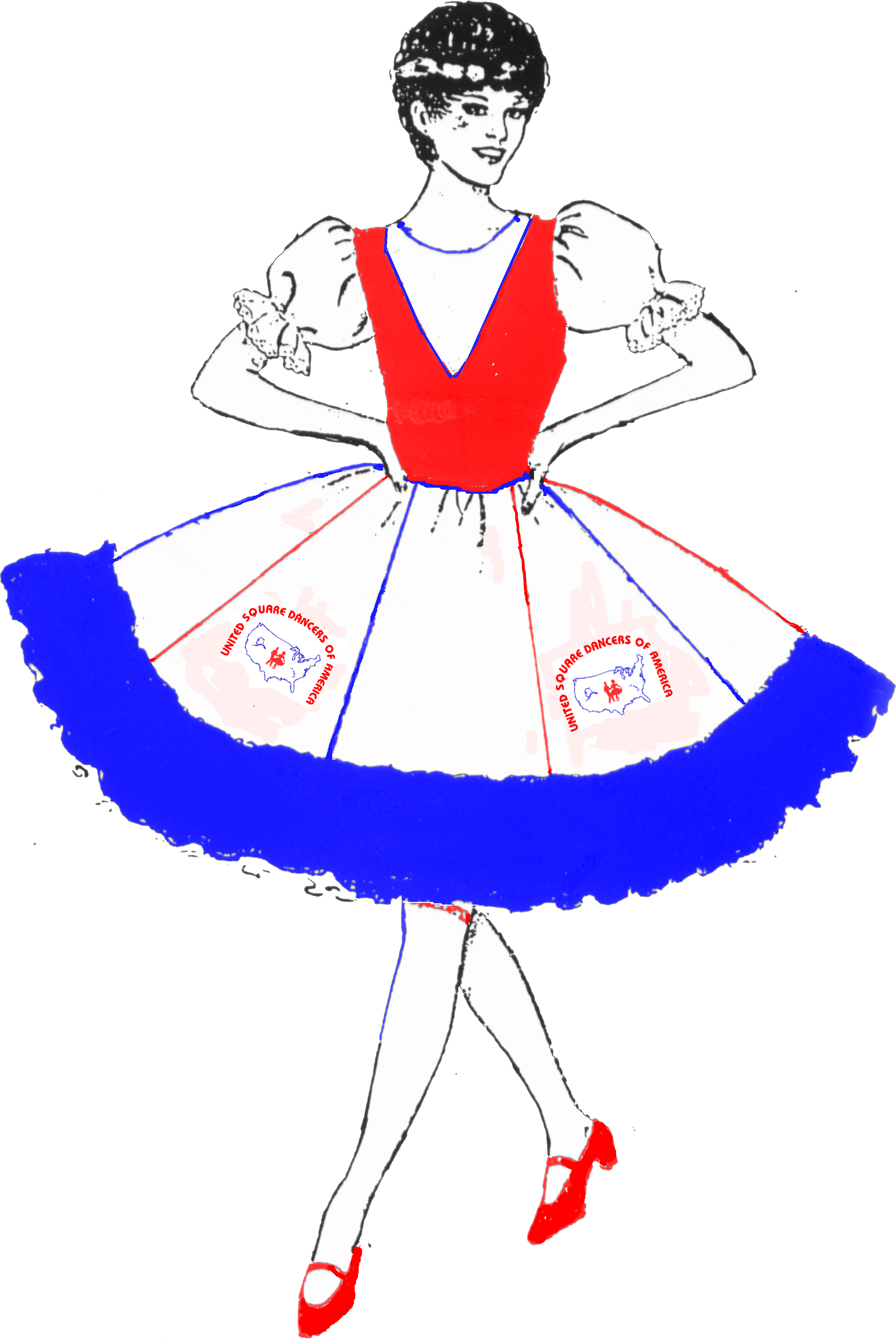 Bodice:
White bodice insert, white sleeves with white eyelet trim on sleeves. Red bodice with blue cording on bottom of bodice and between white and red around neck. Blue cording around neck and between white and red on bodice.

Skirt:
Eight (8) white gores. Alternate panels w/four (4) logos. Do not place logo in center of back or front. Alternate red and blue cording between gores, placing the blue cording on the left side of the logo panel (as panel faces you). Ruffle: Blue, leaving white material underneath ruffle. Adjust skirt length at waist. (Pre-cut panels are 25 inches.) Drop ruffle if necessary to lengthen. Zipper: Red - using white top thread on skirt part. Overlap the right side (instead of the center closing). Hook and eye for top back of bodice.
Accessories:
Complete dress with white petticoat, white pettipants, and white shoes.
Men:
White shirt w/logos, two on front, one in center back. You furnish shirt at the time the four (4) dress panels are printed. Royal blue pants, white belt and shoes, topped off with red tie.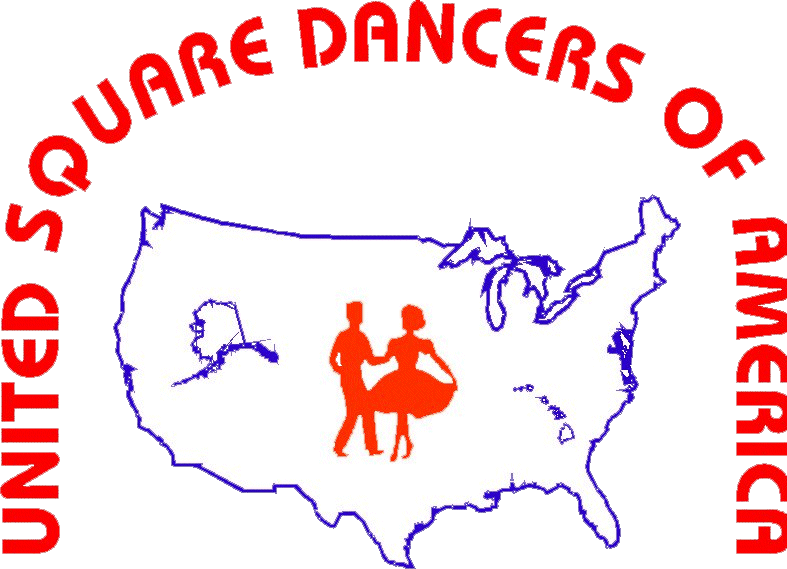 Also available are jackets, t-shirts, and sweat-shirts. If you are interested in any of these items and want to know more, contact:
For more information about or to order USDA apparel, contact our Dress & Jacket Committee Chair:
Dan Reedy & Donna Farney
P.O. Box 736
Van Buren, Arkansas 72957-0736
(Dan) 731.612.1155, (Donna) 757.630.7266

E-Mail: Youth@usda.org
E-Mail: Apparel@usda.org

---
USDA Polo Shirts
Hanes Stedman 5.5 oz., 50/50 Jersey Knit Polo
With Out Pocket $20.00 -- With Pocket $20.00
("With Pocket" Availability limited to current supply)
Order yours today, by printing and mailing the Order Form!
For more information about or to order USDA Ways & Means products, contact our Ways & Means Committee Chair:
Tony & Diana Rock
151 Connie Drive
Pittsburgh, Pennsylvania 15214-1251
(T) 412.310.2508 (D) 412.334.2523

E-Mail: WaysMeans@usda.org