LONG TERM CARE PROGRAM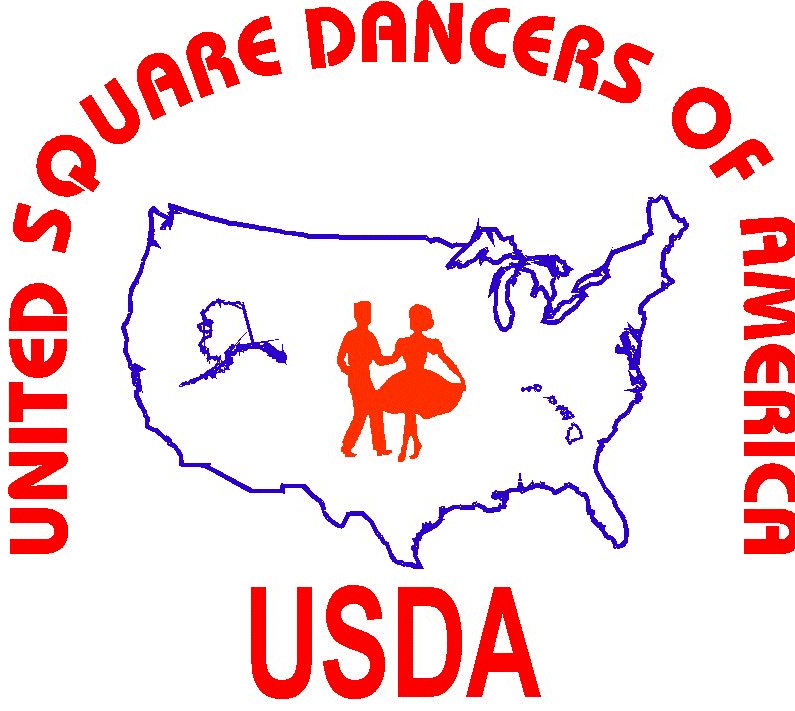 THE WORLDS LARGEST SQUARE DANCE ORGANIZATION
FOR MORE INFORMATION ABOUT USDA, e-mail at:

usda@usda.org
USDA LONG TERM CARE PROGRAM
At our annual meeting, the Board of Directors of USDA approved participation in a long term care insurance program. USDA members will receive a discount if they choose to take the insurance. In addition, USDA will receive a finder's fee for each submitted application. This will be used to Supplement USDA's budget to promote square dancing.
USDA LONG TERM CARE INSURANCE PROTECTION AFFILIATE BENEFIT
This program has been developed by the United Square Dancers of America, Inc. in association with Long Term Care Quote. The underwriting companies recognize the activities of the affiliates and their members with a custom program designed for those who participate in physical activities as usually being preferred risks. USDA has arranged for confidential quotations based upon the particular needs of the individual and their families. Long Term Care Quote will provide the detailed information you need to determine if owning long term care protection is in the best interest of you and your family. All information is retained exclusively by Long Term Care Quote, no personal information is shared with USDA. Should you wish, arrangements can be made to have an agent provide in-person information and services, AT YOUR REQUEST ONLY! If you are considering long term care protection we urge you to call or mail the attached information request card. We are confident you will be pleasantly surprised by the prompt, courteous treatment and the information you need to acquire this important insurance protection.
---
Making Long-term Care Insurance Affordable
New plans; new choices By Laura W. Rossman
---
If you've looked at long-term care insurance in the past but didn't buy, it is time to take another look. There are new plans, benefits and ways to structure coverage that might be just right for your budget.
People are now buying it at a younger age – the average age of a buyer is now 58 compared to 70 years old just ten years ago. At a younger age the premiums are lower and there is a greater chance that you will be healthier and eligible for the insurance coverage.
Long-term care insurance covers the cost of your care when you can't care for yourself. While we tend to think of that happening in our later years, it can happen at any time as a result of an accident or medical condition. The costs of long-term care—which is custodial care – is not generally covered by health insurance. So unless you have long-term care insurance or are impoverished and eligible for Medicaid, you will be paying for long-term care costs out of your own savings. To put those costs in perspective, the average cost of a year in a nursing home is $75,190, according to the MetLife Market Survey of Nursing Home and Home Care Costs.
More Ways to Buy. Here are some things you should know about today's long-term care insurance plans and some tips for finding ways to fit this cost into your budget if you think it's right for you.
It is not just for nursing home care. Mistakenly, people often think that long-term care insurance is just for nursing home care. Not today. Almost all policies cover care provided in assisted living facilities, nursing home and at home. And home is where people say they would most like to receive care. And if you need round the clock care at home, you will find it more costly than a stay in a nursing home.
Sharing a policy. Couples can now take advantage of "share care" plans. How does this plan work? Rather than buying two separate policies, the couple purchases a single plan with a pool of benefits that they share. For example, rather than purchase two separate policies with a three year benefit period for each plan, a couple can purchase a single plan with six years of benefits that they share. So, for example, one may use just two years of benefits, leaving four years of benefit for the other. While these plans are slightly more expensive (usually about 10%), they provide greater flexibility by letting the couple share the pool of benefits.
Insuring part of the risk. You don't have to cover the full cost of care. Instead, you might decide that you will let insurance pick up part of the cost of care and you will use your own financial resources to pay for the remaining cost of care. For example, you could purchase coverage that would pay $100 per day. If your care cost $150 per day, you would pay the remaining $50. Some people find this an affordable way to mitigate the risk of long-term care costs eroding their total life savings.
Tax benefits. Some states provide tax incentives to encourage individuals to purchase long-term care insurance. Why? Without long-term care insurance coverage or personal financial resources, you will enter the Medicaid program, a program to provide health care for the poor funded jointly by the state and federal government. So, many states have tax credits or deductions available to encourage the purchase long-term care insurance. For example, in 2006 almost half of the states offered some level of deduction or credit for those purchasing long-term care insurance.
Business owner benefits. If you are self-employed or own your own business, long-term care insurance premiums may be able to be paid for by the business. Some small business owners find a ten-pay policy preferable, where the policy is paid in full over ten years.
Partnership policies. One of the newest benefits in the long-term care industry comes from the government. So called "partnership policies" encourage consumers to purchase long-term care insurance in exchange for partial protection of their assets if they use up all of their long-term care insurance benefits. Here is generally how they work. If you purchase a plan approved by the state (it usually requires certain benefits, like a minimum daily benefit or a certain number of years of coverage) the state will provide dollar for dollar protection of that amount of assets and allow you to qualify for Medicaid benefits. For example, if you purchase $200,000 worth of coverage, you would be able to keep $200,000 of your assets and still enter the Medicaid program to receive additional care. Without the plan, you would be required to spend down almost all of your assets, usually just allowing you to keep $2000, before you become eligible for Medicaid. Partnership plans have been available in California, Connecticut, Indiana and New York. Now about twenty additional states say they will be making plans available over the next few years. A word of caution though – you might not want to wait for one of these plans if your state is not close to approving plans. Remember, long-term care insurance is based on your age at the time you apply – so waiting may mean higher premiums.
Discounts. Always ask about discounts. Many companies provide significant discounts for a couple applying together. And some groups and professional associations have discounted rates available if you are a member. Your employer may also have a group plan available. But always shop and compare group plans against individual policies to make sure you are getting the best plan for the best price. Long-term care insurance rates are based on age and health, so the younger you are and the healthier you are, the lower your premiums.
"Consumers mistakenly believe long-term care insurance protection is costly and nothing is farther from the truth," explains Jesse Slome, the Executive Director of the Association for Long-term Care Insurance. "There are discounts available today to those in good health, for non-smokers, married couples or even domestic partners," Slome notes. "You can cut costs paying annually versus monthly, roughly nine percent, and by another eight percent simply by being accepted for coverage before your next birthday."
USDA members can get free Long-term care quotes and information. Long-term Care Quote shops more than 10 highly-rated companies for you to find the best policy and most affordable rate for you. It is easy and convenient and a great way to learn more about long-term care insurance. Call 1-800-587-3279 or online at www.longevityalliance.com . Use USDA code 518.
Laura W. Rossman is Chief Marketing officer for Longevity Alliance. You can find out more about long-term care insurance at Long-term Care Quote (www.longevityalliance.com ).
---

Long Term Care Insurance Program Information Sheet With Quote & Info Kit Request Form ADOBE .pdf Format
Long Term Care Insurance Program Information Sheet With Quote & Info Kit Request Form MS WORD .doc Format
For additional information on this program contact –