USDA SQUARE DANCE INFORMATION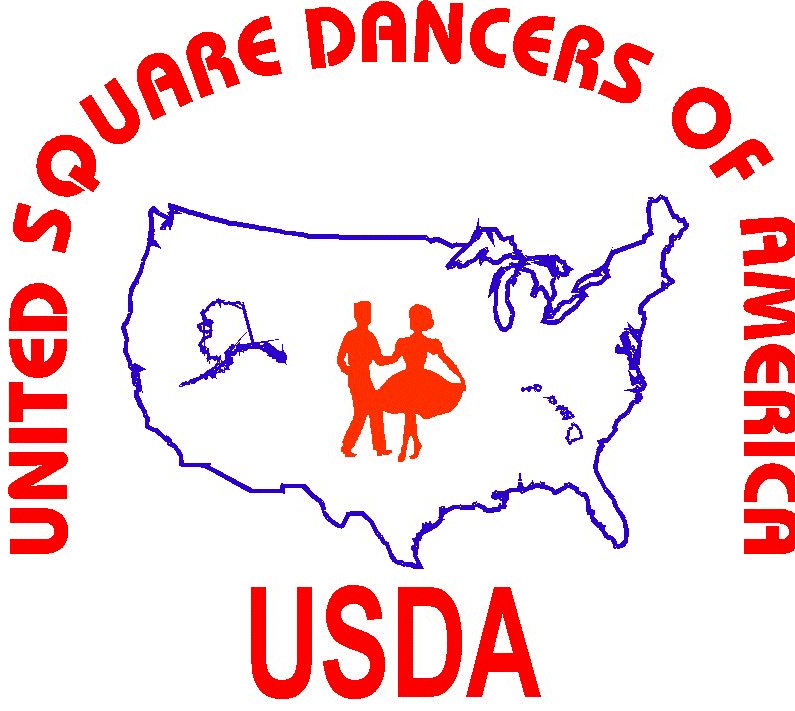 THE WORLDS LARGEST SQUARE DANCE ORGANIZATION

FOR MORE INFORMATION ABOUT SQUARE DANCING OR USDA, e-mail at:

usda@usda.org

OR CONTACT OUR

DIRECTOR OF INFORMATION

L PAUL & SALLY SCHMIDT
4822 HURON AVE
SAN DIEGO, CA 92117
(619) 222-0445
or by e-mail at: usda.information.officer@usda.org

USDA has produced club leadership and educational materials for use by dancers and leaders to promote and perpetuate the dance activity.
USDA Publications and Educational Materials are NOT copyrighted.
You may copy and distribute to other dancers.
FOR MORE INFORMATION ABOUT USDA, e-mail at:

usda@usda.org

Copies of ALL USDA Publications & Educational Materials may be printed from the Internet. in MS Word (.doc) or Adobe Acrobat Reader (.pdf) format.
You can download a FREE copy of Adobe Acrobat Reader for PDF Printing,
The following is a list of USDA Publications and Education Materials that are available at this time:
INFORMATION SHEETS (These are one sheet, printed both sides, trifolds)
PAMPHLETS/BOOKLETS (Pamphlets are 5 1/2" X 8 1/2"/Booklets are 8 1/2" X 11")
The ADOBE .pdf option will print in booklet format.

Single copies of USDA Publications may also be ordered on line.
Click on ONLINE REQUEST

Complete and Submit the online request form for single copies of publications:
Print a Mail in order form in Adobe
Individuals may order up to a maximum of 10 copies of each Tri-fold Information Sheet and up to a maximum of 2 copies of each Pamphlet or Booklet at no charge. Additional copies of Pamphlets are $.50 each and Booklets are $1.00 each. Please make check payable to USDA.
USDA materials are not copyrighted and duplication for club and organization use is permitted and encouraged.
For additional information about USDA Publications please contact :

LEN & CONNIE HOULLE
USDA LEADERSHIP EDUCATIONAL PUBLICATIONS CHAIR
32 FIRST AVE
WESTFIELD, MA 01085
(413) 519-0261
or by e-mail at: usda.education.publications@usda.org
Copies of the two Youth Pamphlets may also be obtained from:
BONNIE ABRAMSON & ROBERT KAMUF
USDA Youth Advisory Committee

3039 BRIDGEFORD DR

SACRAMENTO, CA  95833

(916) 649-2714
or

 by e-mail at: usda.youth.advisor@usda.org
FOR MORE INFORMATION ABOUT USDA, e-mail at:

usda@usda.org
RETURN TO USDA MAIN PAGE